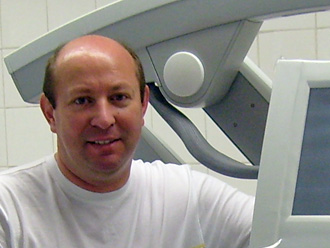 Please fill in the form to the right to reserve a spot.
(* = required information)

The cost of the 5 Day Course: 2,000 EUR per trainee

After clicking the "Submit"-button you will see a confirmation screen. Additionally Dr Pérez-Abadía will send you a personal confirmation plus further information about the course within the next days.
If you have any questions before applying, please enter them in the "Comments"-box on the registration form OR contact Dr Pérez-Abadía or a Course Co-Director via their email addresses provided in the "Contact"-section of this site.

Please make sure to allow this website to set a browser cookie for registration form handling.
The data you submit in this form is used only for handling your registration and will not be used for any other purpose nor given to third persons or companies.
Please note, CME credits are no longer provided.